Cabramurra is currently closed to the public due to damage in the Black Summer Bushfires of December 2019 & January 2020.
Cabramurra is situated halfway between Tumut and Cooma within Kosciuszko National Park.  At an elevation of 1,481m, this Snowy Mountains town claims to be the highest in Australia.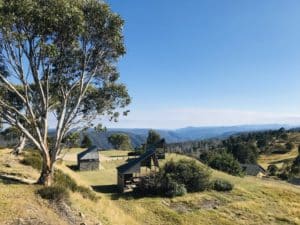 The original township of Cabramurra was constructed to house Snowy Mountains Scheme workers and their families. The town was the base for the Tumut 1 and Tumut 2 Power Station projects during the 1950s and 1960s.
The town was modernised and rebuilt in the early 1970s and still accommodates Snowy Hydro employees. The public are welcome to visit Cabramurra, but there is no overnight visitor accommodation.
Cabramurra offers a general store located in the main complex which has a cafe serving a range of meals and refreshments, newsagency, fuel sales and souvenirs.
Selwyn Snow Resort was devastated by the Black Summer Bushfires and remains closed. We will provide updates on rebuilding as it becomes available.
In winter months, try skiing, snowboarding and tobogganing at the nearby Mt Selwyn, where you'll find the family-friendly Selwyn Snow Resort. The nearest accommodation for those visiting Selwyn Snowfields is available at Adaminaby, Yarrangobilly Caves and Talbingo.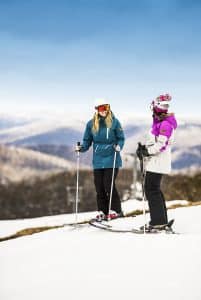 Visitors are reminded that from the June long-weekend to October long-weekend, two wheel drive vehicles must carry snow chains when entering Kosciuszko National Park. See  https://www.environment.nsw.gov.au/questions/snow-chains-kosciuszko-national-park for more information.