The Snowy Valley, in southern New South Wales, is an iconic Australian treasure with a diverse climate, history, fauna, and flora. The valley is a part of the Australian Alps, formed by different marine sediments around 860-400 million years ago when the sea covered southeastern Australia.
Natural forces folded and uplifted the ancient rocks numerous times before they reached their current height.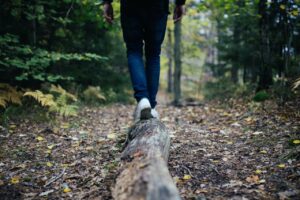 Later, erosion flattened the land that formed the Australian Alps, leaving a series of plateaus.
The Snowy Mountains are one of the best outdoor destinations in New South Wales. Start exploring great bushwalking and hiking trails in the spectacular NSW Snowy Mountains, including the track to Australia's highest peak, Mount Kosciuszko, and enchanting snow gum, waterfall, and heritage tracks.
A beautiful hiking trail isn't just a great spot for exercise. It's also the perfect place for a special event like a proposal. If you think one of these locations is the ideal spot to get down on one knee, prepare yourself by browsing a range of stunning mens rings at Larsen Jewellery.
Hume and Hovell Track
The Henry Angel Track head is a famous camping area with high-quality amenities such as electric and gas grills. It is approximately nine kilometers from Tumbarumba on Tooma Road.
The picnic and camping area is a starting point for short and longer walks along the Hume and Hovell Track, particularly up and downstream exploration of Burra Creek and its significant mining history. Dogs are not permitted on the track that crosses private property. At the track head, there are information boards.
The Hume and Hovell Track runs 426 kilometers from Yass to Albury, retracing the steps of explorers Hamilton Hume and William Hovell on their expedition to Port Phillip in 1824. Walkers should dress appropriately and wear sturdy walking boots.
Main Range Track
The Main Range Track is one of Australia's best day hikes. A 22-kilometer loop walk above the tree line in the Kosciuszko alpine area begins and ends at Charlotte Pass. The trail crosses the Snowy River, ascends Mt Carruthers to the summit of Kosciuszko, and then descends the hill via Rawson's Pass to the starting point.
The Main Range Walk and Mount Kosciuszko Walk are connected as the best loop walk, so that the final section heads downhill along the Summit Track. This walk is best done between December and March when the wildflowers bloom.
Pallaibo Walking Track
Pallaibo walking track is a widely known walk for river fishing and picnicking, bird watching, and nature or wildlife photography. It can be done as a one-way walk (5.6km) or a return route. This lovely track runs in one direction from the picturesque Sawpit Creek picnic area to the Thredbo River picnic area. Most visitors arrange to be picked up at the Thredbo River picnic area for convenience.
Keep an eye out for exciting wildlife like Australian magpies, wood ducks, crimson rosellas, flame robins, and wedge-tailed eagles. You might even see a platypus if you are lucky.
This is a fantastic walk any time of year. Don't worry if the temperatures are high on the exposed higher altitude tracks in the park; this track has plenty of shelter and shade.
Rennix Walking Track
Rennix walking track crosses several small forested ridges and provides scenic views of Snowy River to the west and Lake Jindabyne to the east. The challenging walk-up will appeal to both experienced hikers and casual walkers.
If you want to visit in the winter, bring your snow shoes because the track gets covered in a thick blanket of snow. This route offers you an unforgettable experience.
Wildflowers bloom along the trail between January and Easter, adding an array of vibrant colors to your bushwalking adventure, from yellow yam daffodils to purple trigger plants and cream candle heath.
Rainbow Lake Walking Track
Wind through vast swaths of snow grass framed by snow gum trees and dotted with the region's famous alpine wildflowers, such as billy buttons, paper daisies, and silver snow daisies. Despite being snow-covered in the winter, the track shines in the spring, making this a picturesque walk for you and the kids.
Catch the first glimpses of the sun sparkling on Rainbow Lake. There are also gentle climbs and small creeks to cross, but it's all part of the adventure. After your walk, choose a lakeside picnic spot and bask in the sun to take in the splendor of your surroundings in the Australian Alps region.
Rainbow Lake was built in the early 1900s to provide water to the Hotel Kosciuszko. This charming piece of Snowy Mountains history is also a great place for fly fishing. Gang gang cockatoos may come out to greet you while you are there, and keep an eye out for shy wombats.
Conclusion
When you go hiking, make sure you always have someone with you, take supplies just in case you get lost, ensure your phone is charged and make sure you have a GPS device or compass if going for a hike with the possibility to get lost. Make sure to get a good nights sleep as poor sleep ruins athletic performance and can really affect your hike.