Surrounded by idyllic mountain peaks, natural bushland, expansive vineyards, lush agricultural pastures, and crystal-clear streams brimming with trout – Tumbarumba enjoys a mountain climate, favoured for award-winning vineyards, grass-fed beef and lamb, blueberries bursting with favour, and plantation forestry. Rain falls mostly in winter and spring, perfect for the grapes destined to make up the region's cold climate wines.
Tumbarumba and surrounds…
Tumbarumba is home to the Tumbarumba to Rosewood Rail Trail, a vibrant, revitalised track for walking and cycling that stretches from Figures Street Tumbarumba along the historical rail corridor to McEachern Lane in Rosewood.
Paddys River Falls has long been a popular spot for locals and is becoming a must-see site for visitors. Lookouts located a short walk from the parking area provide perfect views of the falls and the landscape downstream. To get a closer look, follow the walkway to the bottom. During the warmer months the cool spray of water as the falls hit the pool and rocks below provides refreshing relief from the heat. To get there, follow the Tooma Road from Tumbarumba for 18 kilometres as it meanders through the countryside.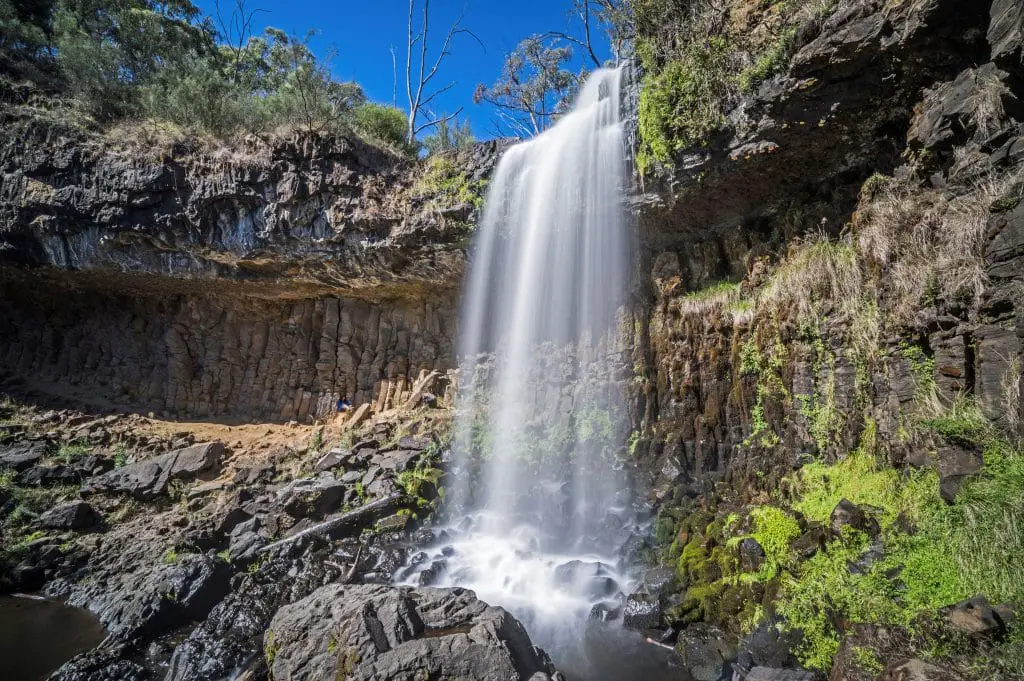 Tumbarumba's History
Investigate our history through the Tumbarumba Museum (located at the Tumbarumba Visitor Information Centre), where you'll find fascinating displays on the gold mining, timber and cattleman's heritage of the area, as well as special exhibitions. The nearby Pioneer Women's Hut and National Quilt Museum is dedicated to the preservation of domestic objects belonging to rural families, especially women. The displays are unusual in that most objects are able to be handled, and a lot of work has gone into collecting the stories behind the articles. By putting the articles into the context of women's daily lives, the collection takes on meaning. There is always a local person available to talk to visitors, and this museum has been run entirely by community volunteers since it opened in 1985.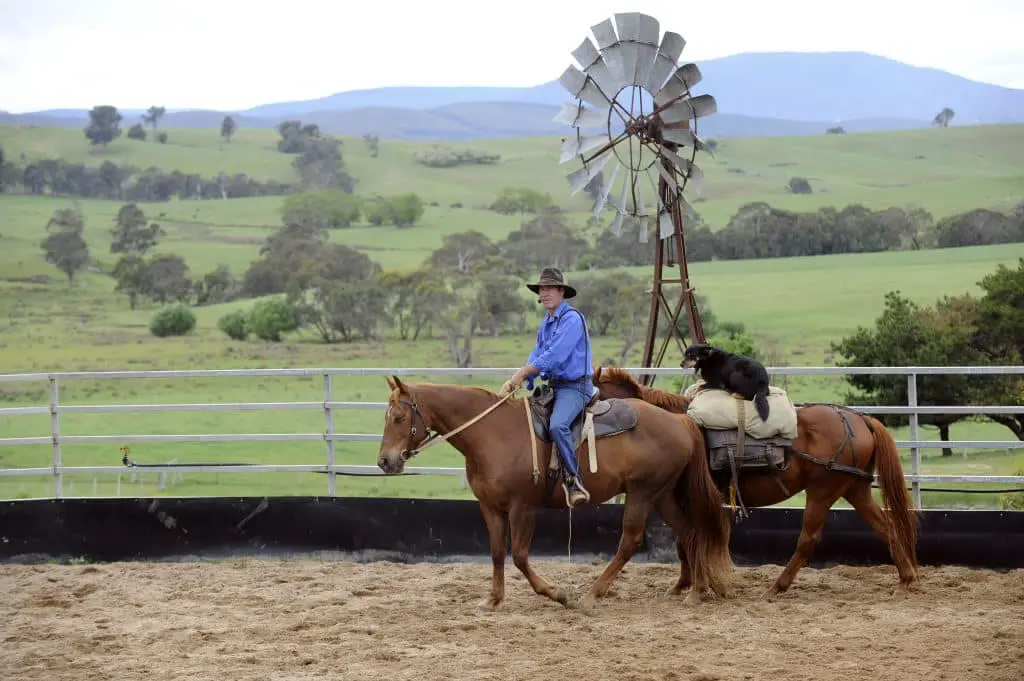 Events in Tumbarumba
At the end of February each year, the Creekscape, in the park behind Tumbarumba's main street comes alive for Tumbafest – a celebration of food, wine and music. Tumbafest sees visitors of all ages, from right across the country, visit Tumbarumba to enjoy the mountain air, the wonderful produce that our cool climate affords, and musical acts from internationally renowned artists.
Forage Merchant + Occasions hold regular workshops and events you can join in, or browse their beautiful store for inspiration
Tumbarumba Artists on Parade not only offers regularly changing gallery space showcasing local and visiting artists, and a unique gift shop, but also hosts a winter music concert series, and the Carcoola Art Show.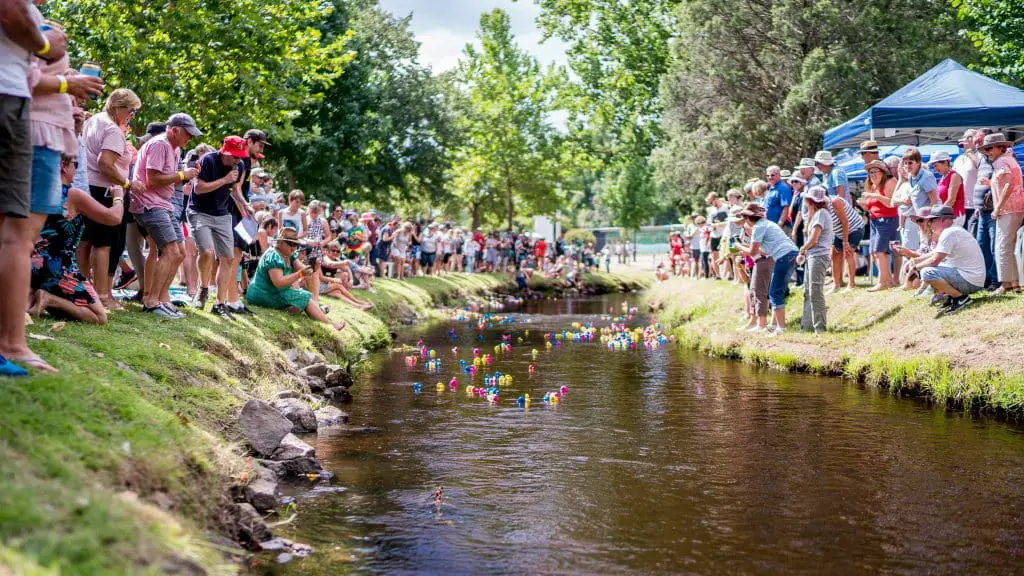 Places to Eat in Tumbarumba
Restaurants and cafes across the region showcase our delicious local produce in their carefully prepared dishes. Courabyra Wines is celebrating their success after winning the Australian Good Food Guide Reader's Choice Award – Café for the Snowy Mountains region. Open for lunch  Thursday to Monday and dinner Friday and Saturday nights, with bookings highly recommended. You'll find amazing food with views to match. While you're here, make sure you taste their award-winning wines.
Nest Cinema Café Books offers an experience like no other. Not only will you find delicious wholesome food, and great coffee, but the opportunity to view new release movies in a boutique cinema with comfy recliner chairs, and experience amazing musical artists in an intimate setting. Here you'll find a monthly produce and handmade market, as well as local produce at the cafe. A range of special events are hosted throughout the year including the "Feast with a Farmer – Fireside Dinner Series". Nest is open Monday to Saturday for breakfast and lunch and afternoon tea, and Friday and Saturday nights for dinner.
Cafes, takeaways and Tumbarumba Bakery in the main street welcome visitors for breakfast, lunch and snacks, while Tumbarumba's pubs and club offer a variety of lunch and dinner options.  The Elms Restaurant at Tumbarumba Motel serves tantalising modern Australian cuisine, with a beautiful view.
Places to Stay in Tumbarumba
Tumbarumba has a range of accommodation options including two motels, two hotels offering pub-style accommodation, B&Bs, self-contained homes and cottages, and a caravan park. A CMCA RV Friendly town, free overnight parking for self-contained campervans and caravans is available at Tumbarumba Showgrounds. Free camping is available across the region at Paddys River Dam, Mannus Lake, and Henry Angel Trackhead, all on the Hume and Hovell Track. Other free campsites in the areas include Paddys River Flats, Jingellic Reserve on the Murray River at Jingellic, Geehi Rest Area 34kms south of Khancoban beside the crystal clear Swampy Plains River, and Tom Groggin Rest Area 50km south of Khancoban next to the Murray River.
Tumbarumba's Services
Tumbarumba has everything to meet a traveller's needs, with two supermarkets, a chemist, cafés, bakery, shops, service stations, banks, hospital, library, mechanics, and a hardware store. Tumbarumba's golf club and bowls club welcome visitors, and Tumbarumba pump track is a favourite with cyclists year-round, while the pool is open during summer.