List Of The Snowy Valley Wineries
One of New South Wales's most breathtaking wine districts is Tumbarumba, which lies tucked into the western slopes of the Snowy Mountains. The area is surrounded by Mount Kosciuszko to the south, and the Murray River, to the west.
Tumbarumba enjoys a mountain climate and is known for its award-winning vineyards, grass-fed beef and lamb, and blueberries bursting with plantation forestry. It is surrounded by picturesque mountain peaks, natural bushland, expansive vineyards, lush agricultural pastures, and crystal-clear streams brimming with trout. Rainfall occurs in the winter and spring, which is ideal for the grapes to produce the cold climate wines of the area. Chardonnay and Pinot Noir are renowned for being used to create stunning Sparkling wines.
From wine tasting and festivals to bushwalking, fly fishing, and horse riding, Tumbarumba offers a mix of landscapes, with surrounding mountain peaks standing sentinel over bushland, vineyards, lush pastures, and trickling streams.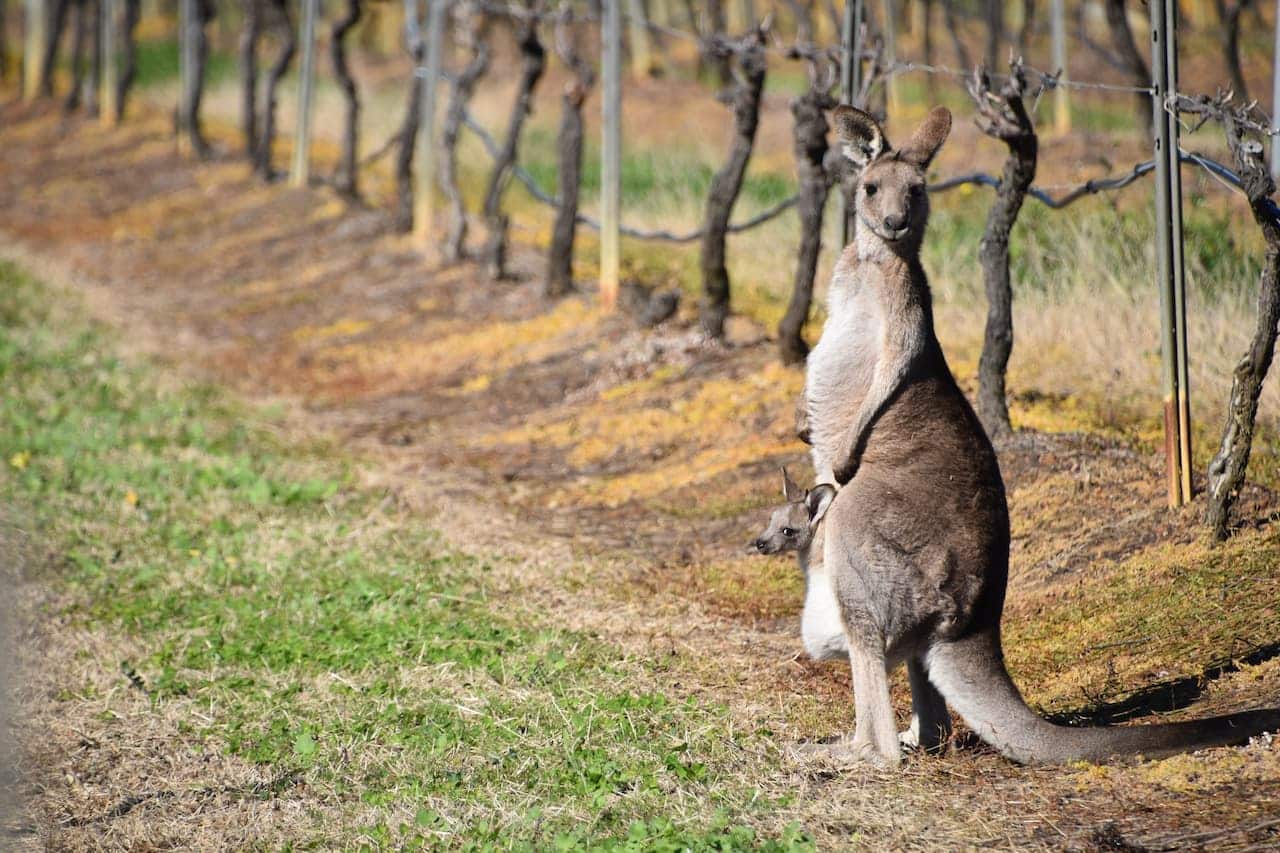 Explore Snowy Mountains Beer and Wines
Drink craft beer in Jindabyne at Kosciuszko Brewing Company and Jindabyne Brewing. You can stop by the distillery door of Wildbrumby Distillery near Crakenback for a tasting of their gin, vodka, and schnapps made with regional fruits. Or get a Tumut River Brewing Company, Aussie Ale.
Enjoy a tasting at Allegiance Wines, Johansen Wines, or Obsession Wines. Courabyra Wines take things to the next level with vineyard tours, a stunning on-site restaurant with a view of the mountains, and a half-day helicopter excursion. Be sure to confirm the cellar door's opening hours before going there.
Witness Festivals in Snowy Mountains
The delightful food, wine, and music festival Tumbafest take place in February. The two-day Tumbarumba Tastebuds festival is held in October to honor the cool-climate wines and other local foods. Beer aficionados may appreciate the art of creating craft beer at the Kosciuszko Craft Beer Festival in Thredbo in January.
Taste High Country Wines
Take a close look at the region's award-winning sparkling wines, as we think they are underrated. Try Courabyra's NV Brut, a combination of Pinot Noir and Chardonnay with a wonderful dry finish. Coppabella Wines Cuvee Prestige NV, an outstanding blend of 60% Pinot Noir and 40% Chardonnay, produces a superb wine with a vibrant and complex finish.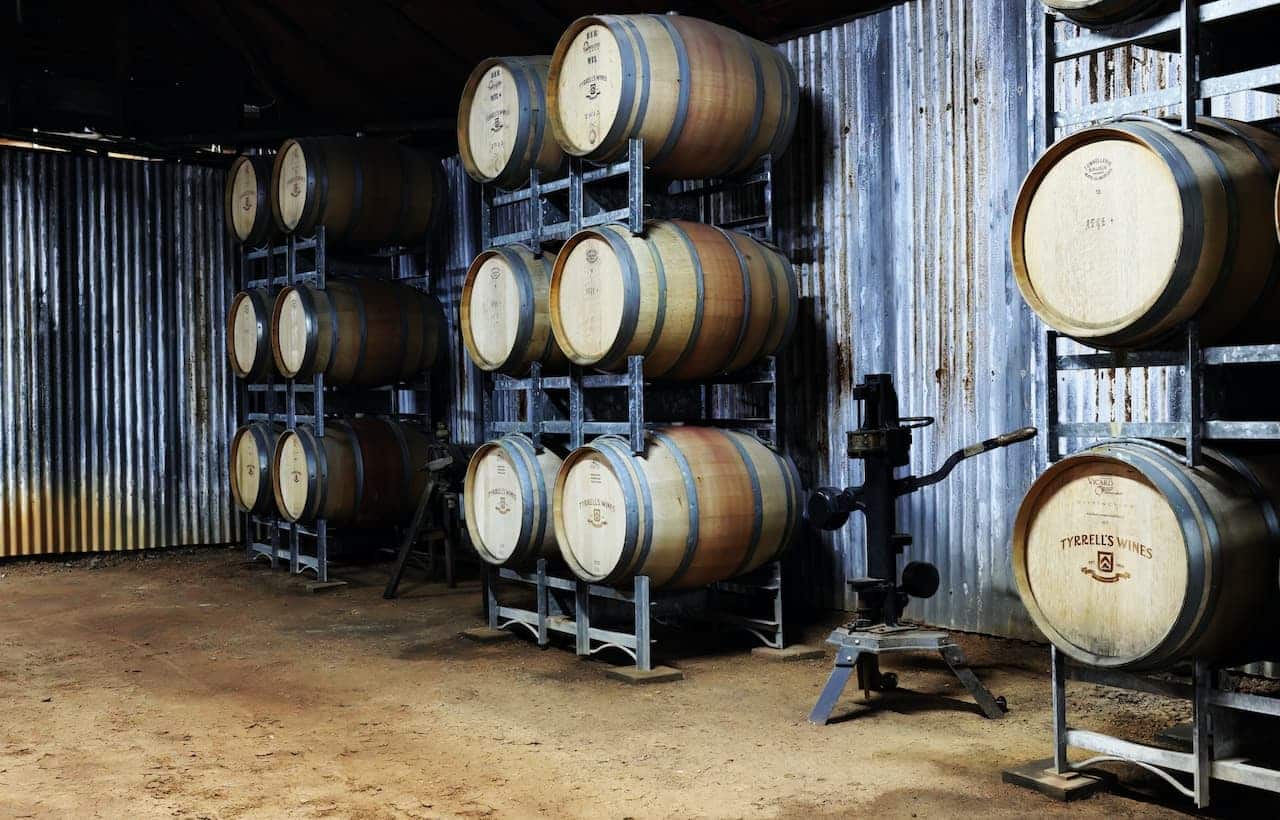 Courabyra Wines
The stunning property of Cathy & Brian Gairn, 'Courabyra Wines, was established in 1992 and soon showcased as an award-winning vineyard. Cathy & Brian went on to produce world-class premium quality wines and, in 2014, opened their Cellar Door & Restaurant on the property, which has received numerous accolades since operations started.
Coppabella Wines of Tumbarumba
Jason & Alecia Brown's Coppabella Vineyard is the only James Halliday; five stars rated winery in Tumbarumba. Currently has no Cellar Door and is not open to the public.
Excelsior Peak
Great wine is made in this vineyard. Their dedication to growing grapes of fantastic flavor and finesse in the cool fresh air of Tumbarumba gives wines distinctive flavor.
Johansen Wines
Johansen Wines is a family-owned and run vineyard located 790 meters above sea level and only 5 minutes from Tumbarumba. Their varieties include Chardonnay, Sauvignon Blanc, Riesling, Pinot Gris, Gamay, Pinot Noir, and Merlot.
Macenmist Black Truffles and Wines
Near Bredbo in the Snowy Monaro region, Macenmist Black Truffles and Wines. It is a renowned supplier of the Black Perigord Truffle.
Mount Tumbarumba Vineyard
The oldest and smallest vineyard in the Tumbarumba region, Mount Tumbarumba Vineyard is owned and operated by Richard Cottam and Elvie Yates. It is planted with Pinot Noir, Pinot Gris, and Chardonnay. There are also small plantings of Merlot and Tempranillo. You can find our wines in Canberra, Tumbarumba, Jugiong, Tumut, Yass, and Sydney at wine stores, hotels, and cafés.
Obsession Wines
Obsession wines are located on the outskirts of Tumbarumba, in Australia's New South Wales Snowy Valley region. Their winery processes about 500 tonnes of locally grown grapes with a range of cool-climate wines.
Snowy Vineyard and Microbrewery
Snowy Vineyard Estate is Australia's finest cold climate premium wine. It is Australia's coldest climate vineyard grown on the banks of the Snowy River.