Laurel Hill attracts visitors in every season, drawn by the beauty of Pilot Hill Arboretum, Lochinvar Picnic Area, and Laurel Hill Forest Lodge.
Things To Do in Laurel Hill
The hamlet of Laurel Hill can be found, surrounded by Bago State Forest, on the main road between Tumbarumba and Batlow.
The Sugar Pine Walk, in Bago State Forest, was the most Instagrammed location in the Snowy Valleys and is owned and managed by Forestry Corporation of NSW.
The Sugar Pine Walk was badly damaged by bushfires in January 2020. Travellers are advised that the Sugar Pine trees cannot be saved, and won't regenerate, and work will soon commence on their removal. Please click here for the media release from Forestry Corporation.
At Pilot Hill Aboretum, you'll find a pleasant picnic area and an interesting wander through over 40 species of conifers and hardwoods. Public bathrooms are located at Pilot Hill Arboretum.
Places to Stay in Laurel Hill
Laurel Hill Forest Lodge is the ideal venue for school camps, family reunions, weddings, team building workshops, conferences or any group bookings. Offering eight accommodation units, each with their own living area, toilets and bathrooms, and sleeping quarters for between 10-20 people in either twin or single rooms. Healthy menu options are offered using produce sourced as locally as possible, and catering to a variety of special dietary needs. The spacious grounds surrounding Laurel Hill Forest Lodge offer a number of recreational areas including open paddocks ideal for ball games, cement cricket pitch and volleyball court. Also starting from the Lodge are a number of bush walking tracks, allowing you to explore the magnificent forests that make up the Laurel Hill region.
Staff have a thorough knowledge of the surrounding forests, private channel two-way radio coverage of the entire area, knowledge of the Hume and Hovell Track, and drop off, pickup and back-up facilities to ensure a well-managed, safe and enjoyable learning experience for students, and cooperative support for bushwalkers and other groups. (Please note that this section of the Hume and Hovell Track is currently closed due to bushfire damage).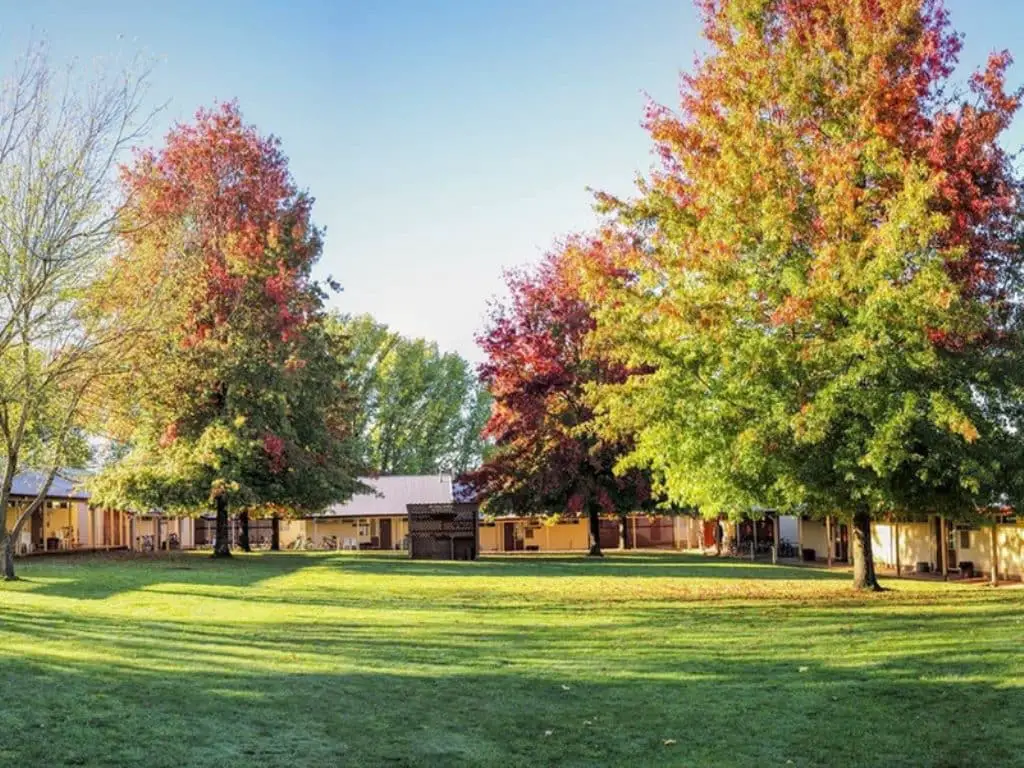 Events in Laurel Hill
Laurel Hill Forest Lodge hosts the annual Easter Feast of Cycling, which sees both road cyclists and mountain bike enthusiasts visit to enjoy the quiet roads – with their challenging climbs and long sweeping descents – and the myriad tracks and trails of the region. The owners are cycling devotees, and are keen to share their knowledge of the area.