Growing the perfect apple is just one of the things we do well in Batlow…
Lush green pastures, rich red soils and an abundance of natural beauty welcomes you when you visit Batlow.
Punctuated by stunning panoramic vistas of orchard and grazing country and the road sides dotted with stalls selling local produce, Batlow is a beautiful little township in the hills midway between Tumut and Tumbarumba.
Batlow and surrounds…
Batlow is famous for apples, they're among the best in the world, but they're not all we grow. Chestnuts, hazelnuts, truffles, sheep and beef cattle are all farmed here. NSW's state flower, the waratah, is bred on our doorstep and from here it is shipped to plant nurseries across the country for people to grow and enjoy in their own gardens.
Large native and softwood forests cover the hillsides around Batlow.  Bago State Forest extends from Batlow to the western edge of Blowering Dam.  The forest itself offers great bushwalking and scenic drives while Blowering is popular for camping and water sports. Just south of Batlow is the village of Laurel Hill, where you'll find the stunning Pilot Hill Arboretum, in Bago State Forest.
Batlow boasts four genuine seasons, but unlike some of the towns in the region, it does see snow during winter, enough for a snowball fight, or perhaps a small snowman  – not plentiful enough for skiing. Our wildlife, award winning nurseries and the opportunity for many an outdoor adventure draw visitors to our town.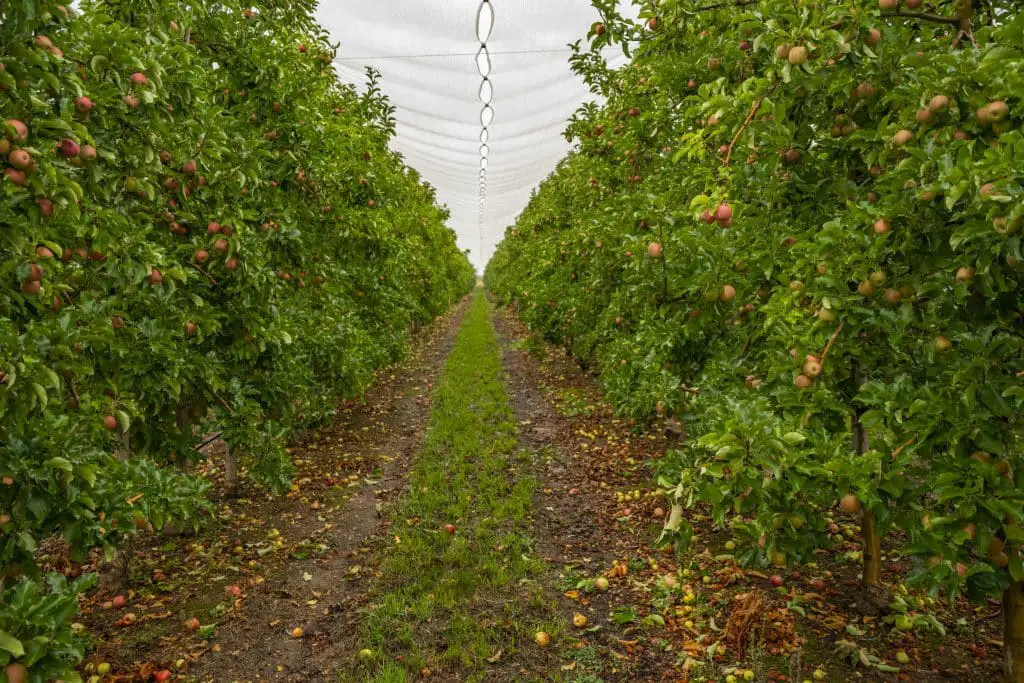 Batlow History
The township of Batlow dates back to the 19th century goldrush.  In 1854 prospectors converged on Reedy Creek (the name by which Batlow was first known). Farms and orchards were established to help feed the gold seekers.  Perfect climate and soil conditions for apples meant that fruit quickly became a major industry. The first cool stores in NSW were built in Batlow in 1923. This milestone was quickly followed by the formation of the Cool Stores co-operative and the Batlow Packing House.
Events in Batlow
Batlow CiderFest, held each May, brings visitors from across NSW, ACT and Victoria to our little town to celebrate, not only the best boutique ciders (locally and nationally), but all that our region does so well.  At the CiderFest Street Festival, you'll experience taste sensations in food, wine, and beer, as well as all the ciders that you may not find in your local pub or bottleshop. This family-friendly day out offers entertainment galore – music on two different stages (from folk to rock to pipe bands), acrobatic displays, and rides for the kids. CiderFest is one of the biggest tourism events in the Snowy Valleys, and a weekend unlike any other.
Celebrate the arrival of spring in Australia's most renowned apple growing region at the Batlow Apple Blossom Festival, held on the 3rd Saturday in October.  Live music, displays, demonstrations, market stalls, exhibitions, art, workshops and an apple pie eating competition form just part of the entertainment.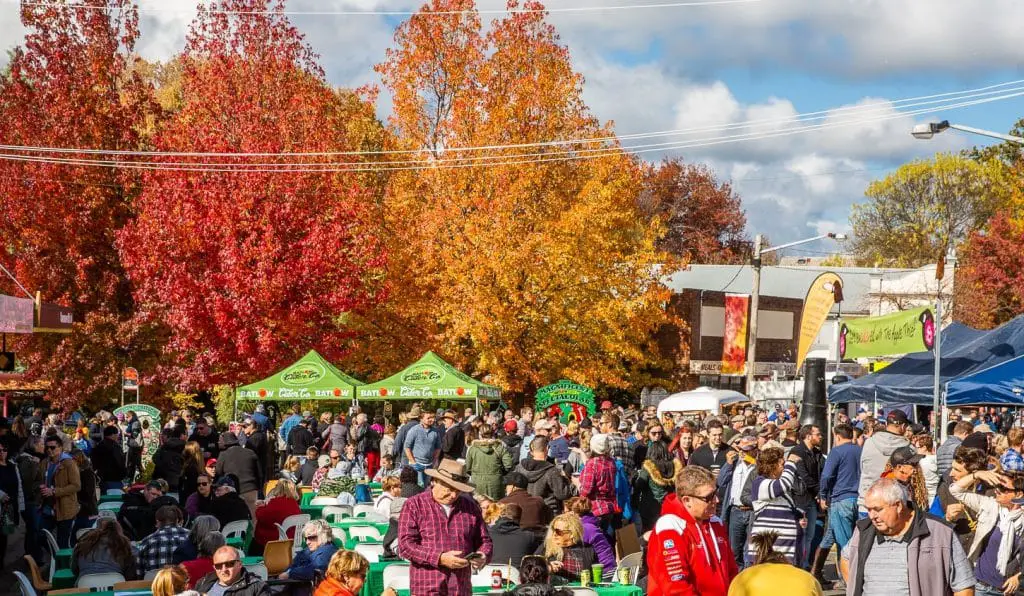 Batlow's Services and Places to Stay
Accommodation options include Batlow Hotel, the Apple Inn (motel), cottages, B&Bs, farmstays, and camping in Bago State Forest. Batlow is also a CMCA RV Friendly town, and offers free parking for self-contained vehicles for up to 3 nights at Batlow Showgrounds. The Batlow supermarket is open 7 days, and your dining options include Batlow RSL Club, Batlow Hotel, and cafes, takeaways, and bakery. Batlow also has a service station, mechanic, hospital,
So come for a drive to Batlow – we'll make you welcome.