Tooma is a tiny village in a breathtaking valley, on the Snowy Valleys Way between Tumbarumba and Corryong.
Heading south down Clarke's Hill from Tumbarumba, Tooma Valley opens before you, displaying its lush green pastures, framed by distant mountains. Hugging the banks of the Tumbarumba Creek the village offers the ideal place to base yourself when pursuing activities such as fishing, skiing, canoeing, trail bike riding, cycling and horse riding.
Places to Stay in Tooma
Brigham House B&B offers boutique accommodation in four queen rooms, two with en suite, in the historic "Tooma Store" building, constructed in 1879. Featuring a double-sided fireplace in the living area, and a fully-equipped kitchen, this is the perfect place for groups, family getaways, or couples wanting a quiet escape.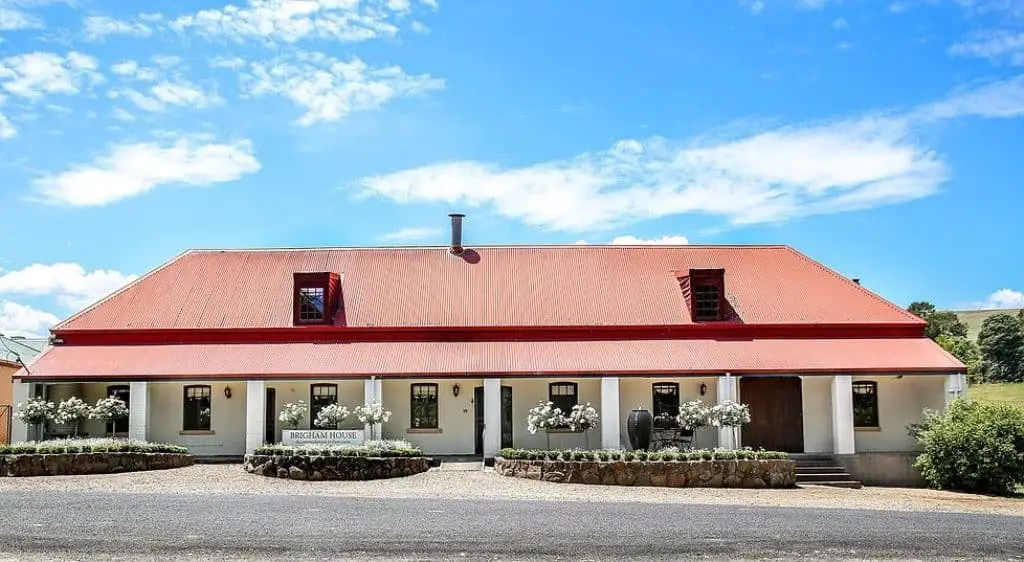 Events in Tooma
Brigham House is opposite a beautiful park on Tumbarumba Creek. The park plays host to the Three Bridges at Tooma Boutique Markets, held on the first Saturday in November. Here you'll find a beautiful range of homewares, delicious treats, local produce and live music. The Three Bridges at Tooma Boutique Markets is THE place to do your Christmas shopping.
Things To Do in Tooma
Located just 5km uphill from Tooma, heading towards Tumbarumba, is the Southern Cloud Memorial Scenic Lookout. From the lookout you can see the mountain ranges where the Southern Cloud aircraft disappeared in 1931 en route from Sydney to Melbourne. The missing plane was not located until almost three decades later, when Tom Sonter accidently discovered the wreckage on 26 October 1958.
The site commemorates the pilot, co-pilot and all six passengers who were lost when the aircraft crashed, and also acknowledges the changes made to Australian aviation laws due to the accident.
Looking across the valley you'll see the Main Ridge of Kosciuszko National Park, a breathtaking view.