Adelong Falls Gold Mill Ruins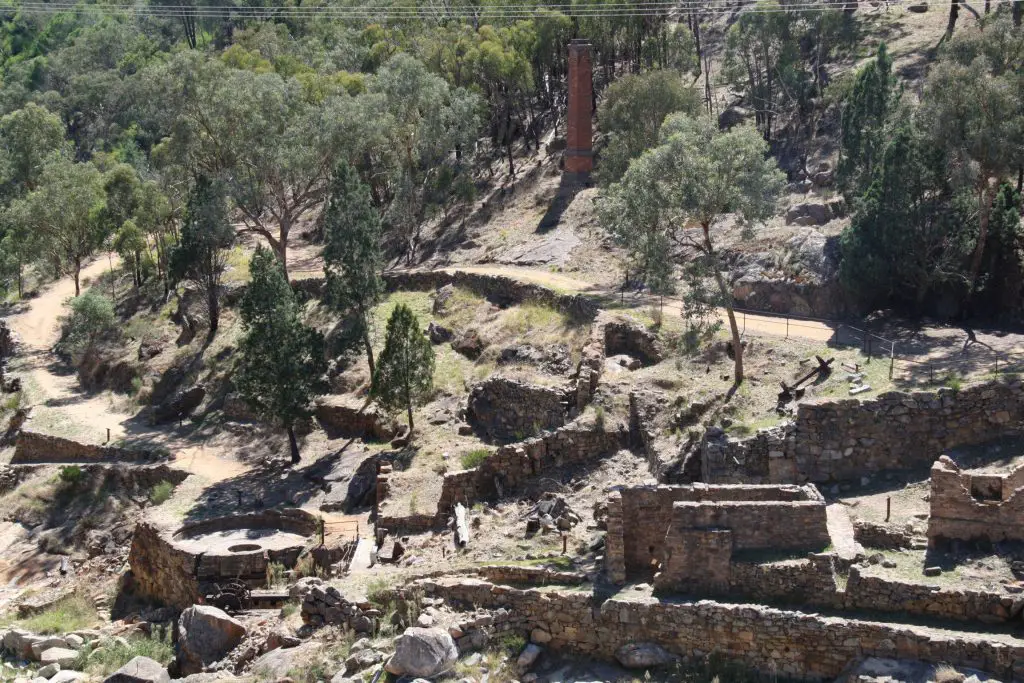 About.
The Adelong Falls Gold Mill Ruins is a state listed heritage industrial site. Situated 1.5 kilometres from Adelong, and just over 20 kilometres from Tumut, it is a must see destination.
The interpretive area, providing a comprehensive history of the site, and viewing platform are wheelchair accessible from the lower car park. For the more nimble, a walk of about an hour leads down from the platform to Adelong Creek and the ruins. There are signposts along the route describing the various items relating to the site.
The remarkable stone ruins of the ingenious Reefer ore crushing machine, built by Scotsmen David Wilson and William Ritchie, remain for all visitors to view from the platform, or wander through to interpret how reef ore was processed. This mill processed ore from miners from Adelong and the wider district and ceased operation in 1914.
The Adelong Falls is a popular swimming hole during the warmer months and a great spot for walking and picnics.