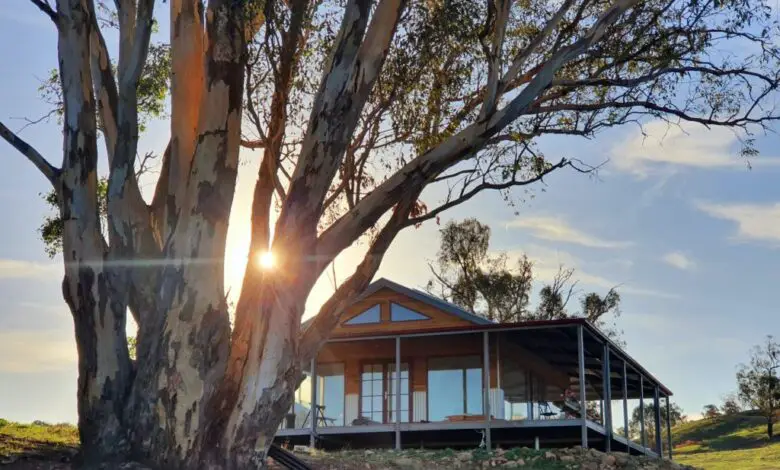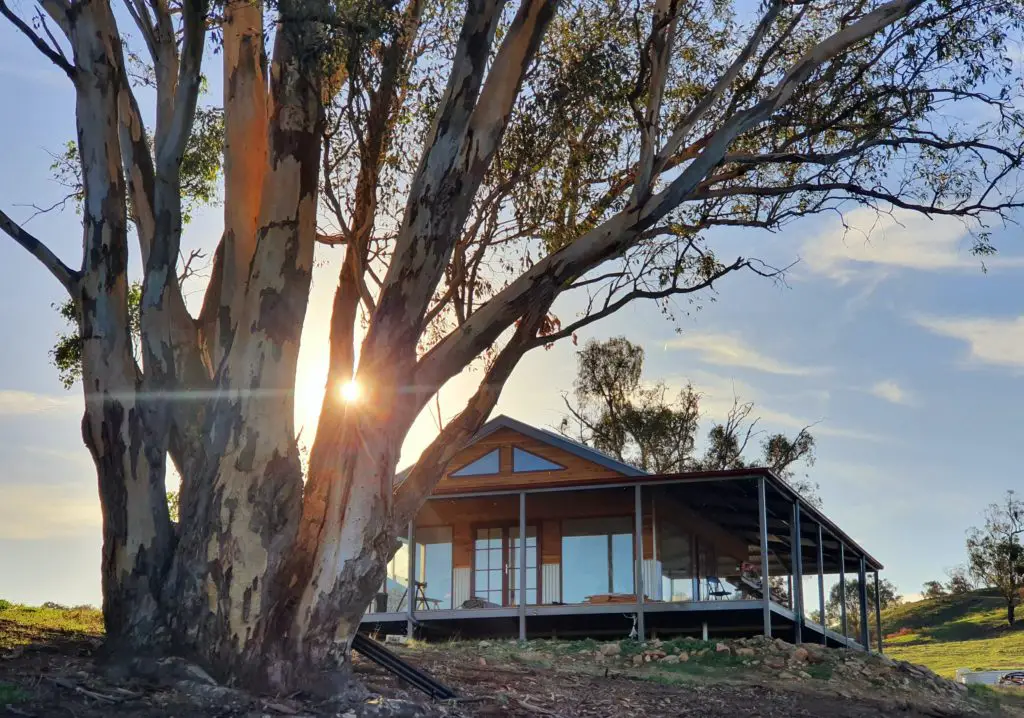 About.
Their luxury EcoHut at Highfield Farm and Woodland is nestled in rolling farmland and perched above a rocky mountain stream. Their conservation area, which protects critically endangered habitat, a step away.
Situated just 10 minutes off the Hume Highway, or seven minutes from the Snowy Mountains Highway, they are easily accessible for people travelling through to Canberra, Melbourne, Adelaide or Sydney.
Off-grid and off-line but with all the luxuries.
The perfect off-grid and off-line eco-retreat for couples, families or small groups. Your eco-retreat doesn't mean you go without. Solar panels and batteries will guarantee energy for your stay, while panoramic double-glazed windows will allow glorious views.
A well-equipped kitchen will have you cooking up a storm with their farm-fresh produce and locally-sourced produce available for purchase. They also have special hampers and local wine.
You'll stay warm and cosy with an internal wood fireplace and fire pit outside. The night sky will have you amazed.
Their hut is named after the magnificent Kestrel – the first bird they saw near Eco Hut after the January 2020 fires that came so close to their hut.