Mountain Bike Trails Tumbarumba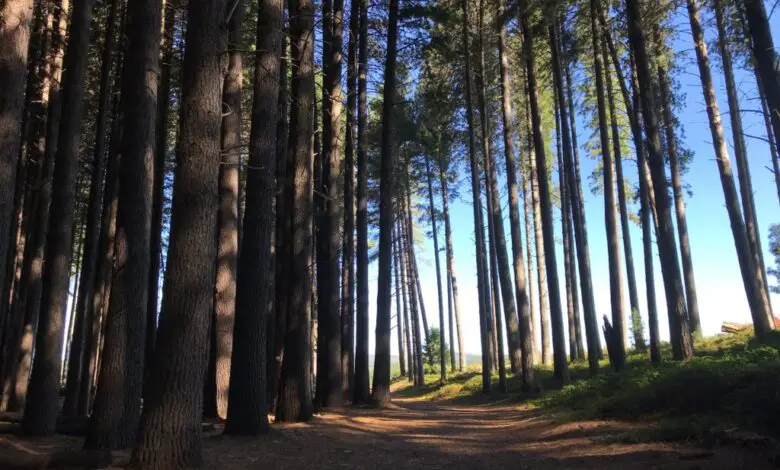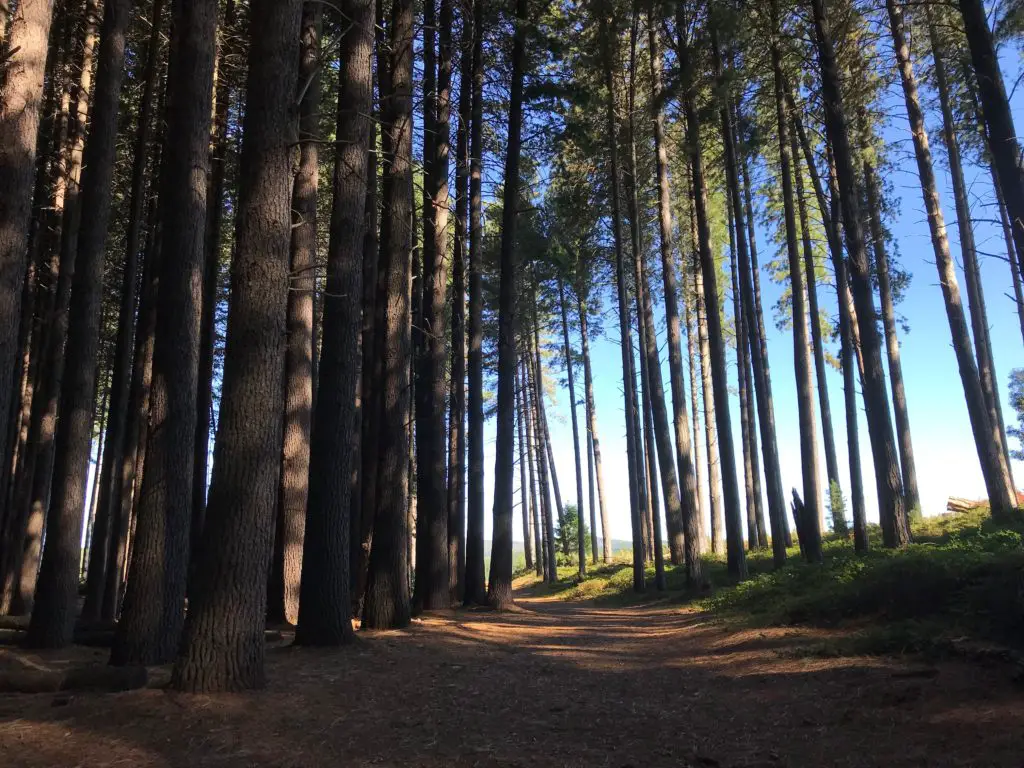 About.
The Snowy Valleys region has hundreds of kilometres of trails winding through native and plantation forests and open country. In Tumbarumba and surrounds, you can experience stunning views on mountain bike trails suitable for the whole family. For the more adventurous, find that challenging downhill run or technical climb that would test the skill of the most experienced rider.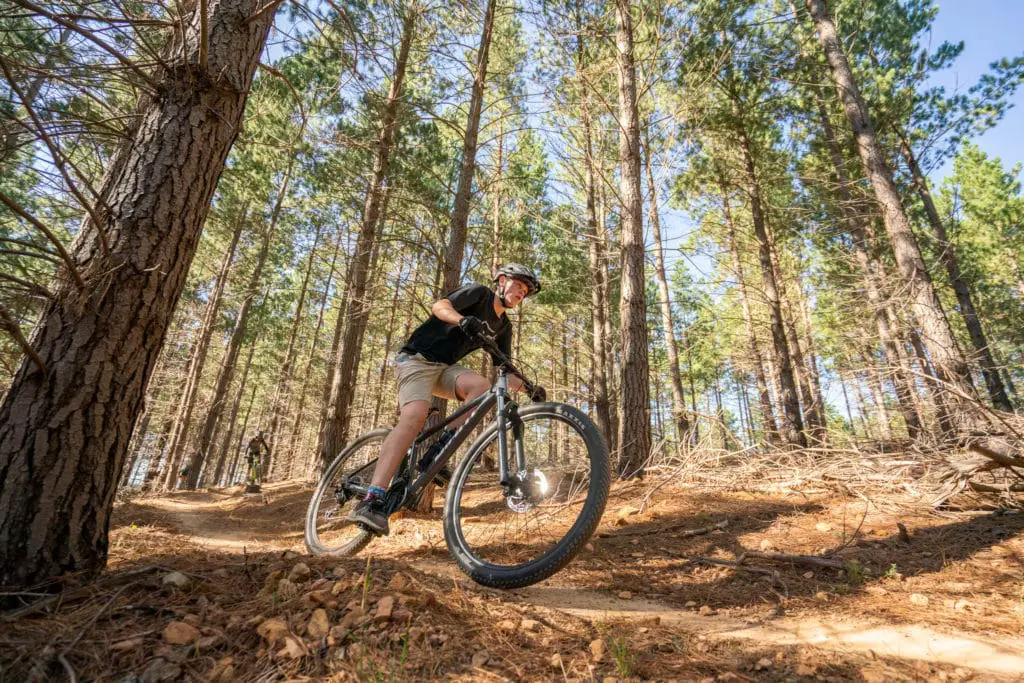 Thanks to the efforts of committed locals and supporting organisations, the Snowy Valleys boasts a high quality and growing mountain bike network, with most trail networks centred around Tumbarumba, Tumut and Kosciuszko National Park.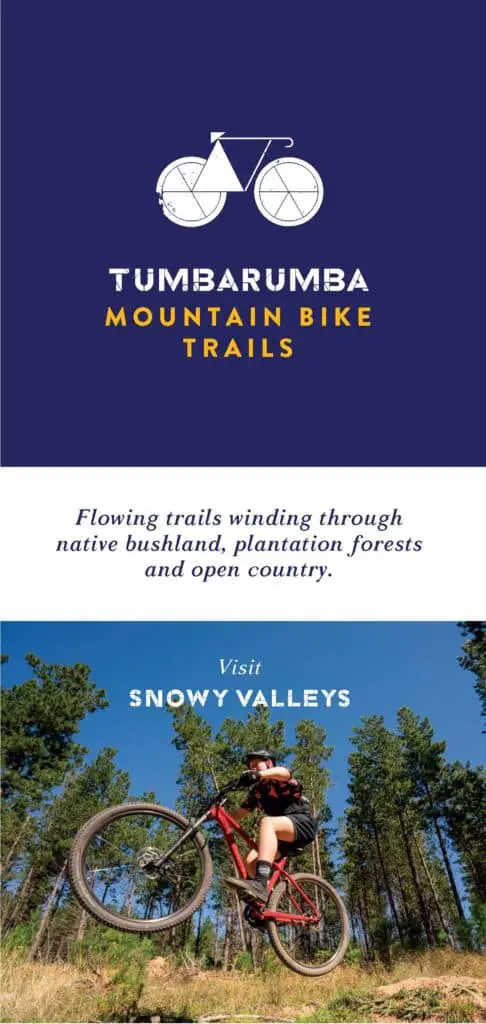 MTB Trails in Tumbarumba include:
Police Paddock

Short intermediate loop ride with shared use climb and MTB only descent.
Access from the intersection of Bridge Street and Gilbert Street.

Town Common

Two-part trail network including a great beginner lopp and a blue downhill descent.
Can be incorporated as link into Masons Hill trails.
Access via gate on Hume Street

Masons Hill

Masons Hill Pines offers a XC MTB trail network featuring a 9.3km green loop with 3km flow trail descent and numerous sub-trails linking to the main circuit.
Access from Masons Hill Road. Turn into Masons Hill Forest Road and take the second left to trail head parking.

Download the Tumbarumba Mountain Bike Trails guide, containing details of the above rides, here.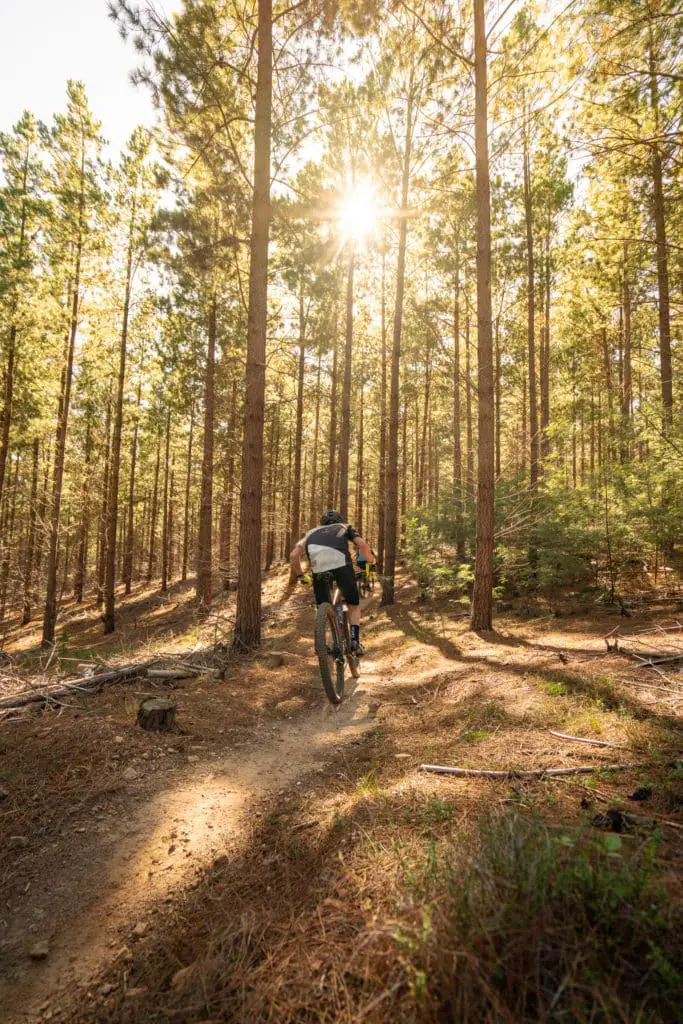 Most of the trails available for mountain biking in the region have been uploaded to Trailforks and are available to view here.